With increasing competition in the woven vinyl flooring industry and sky-high costs of running a flooring company, you should source your floor wisely. At present, you can find cost-effective and durable woven vinyl flooring options from several Chinese brands. One of the best is ECO Beauty, a design woven vinyl flooring supplier since 1997.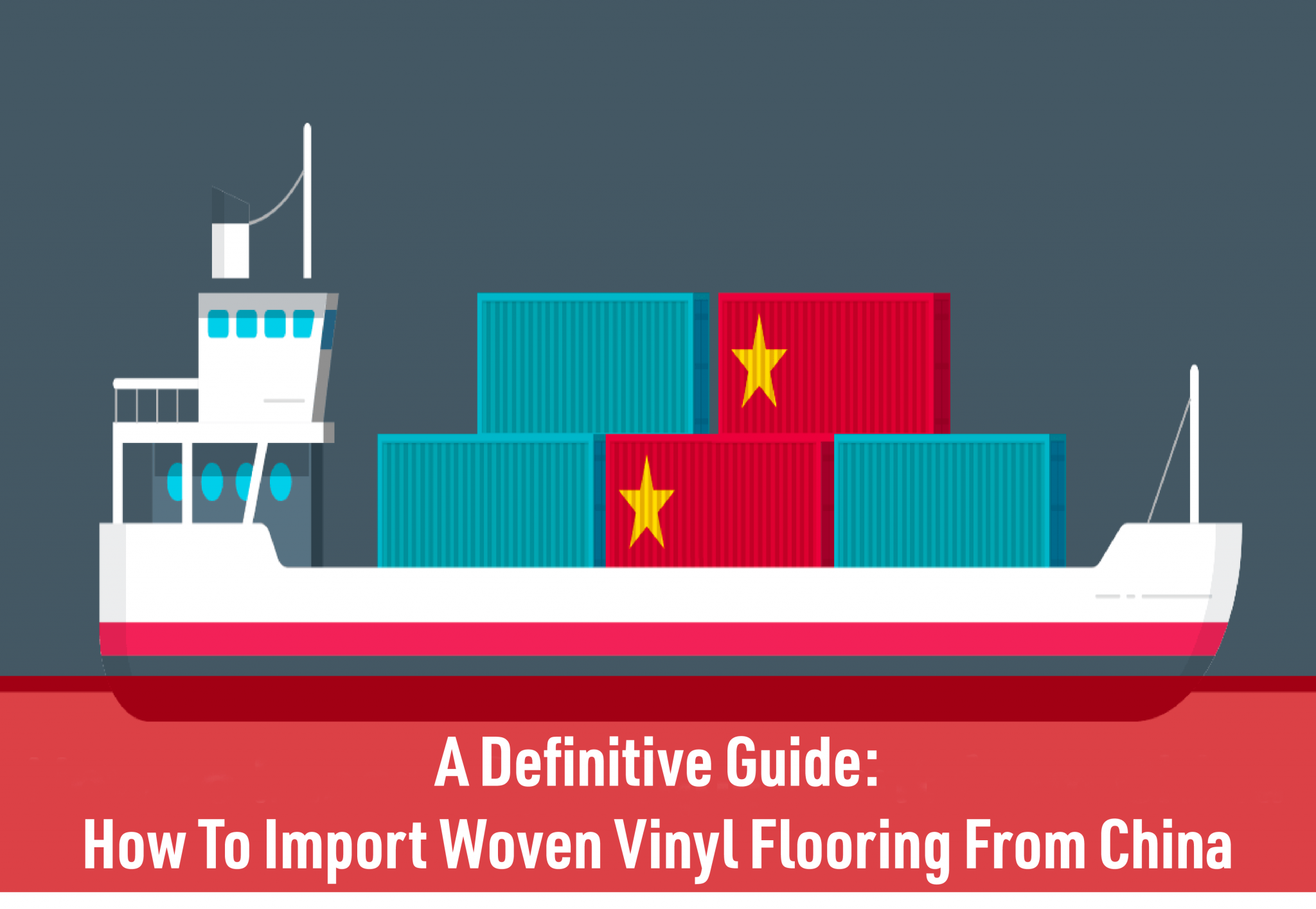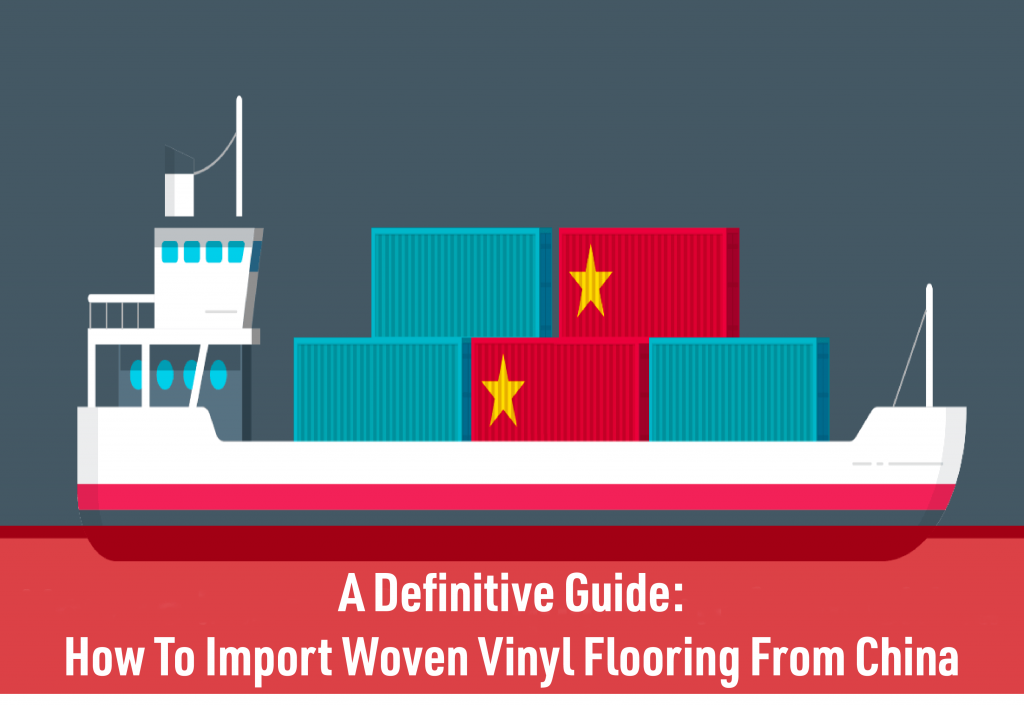 Whether you need them for reselling or for your own project, the mechanics of shipping heavy woven vinyl flooring may seem intimidating. However, it can be a smooth process once you know all the steps. Read on to find out everything you need to know about how to import flooring from China.
1. What Shapes of Woven Vinyl Flooring to Import?
Before going ahead with the import process, you need to have a clear picture of what you wish to import according to your need. The types of flooring and its specifications, such as weight and volume, will impact everything from the order price to the shipping fee and taxes.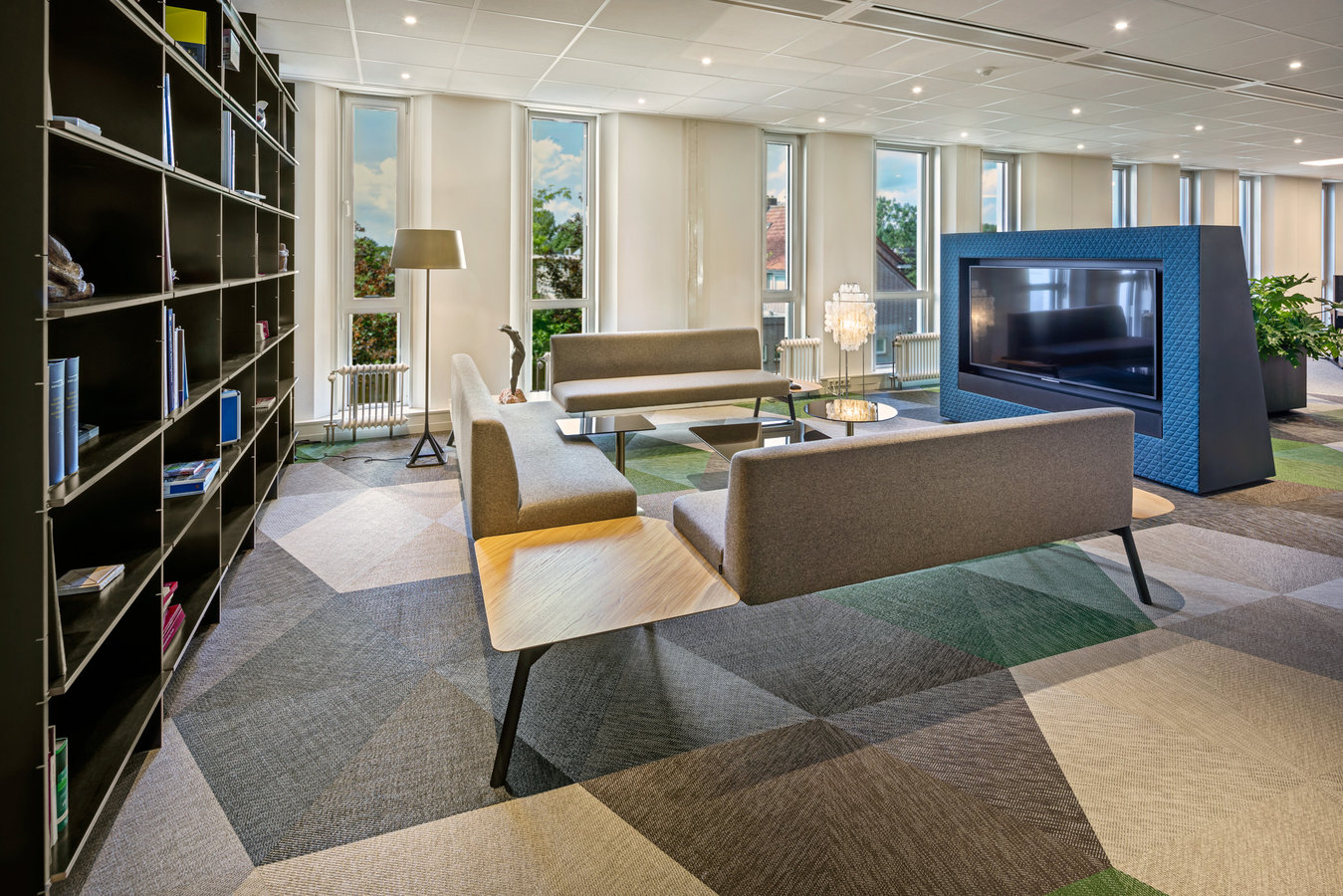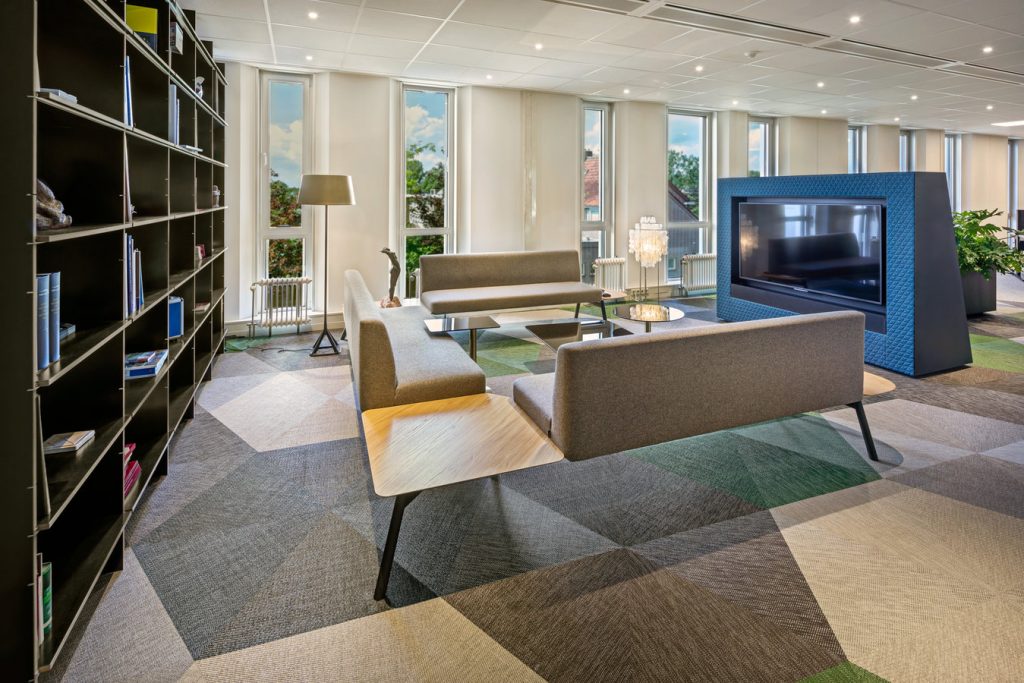 Importing from China can be most profitable when you choose items that are highly-priced otherwise. Most Chinese manufacturers offer durable woven flooring of premium quality at reasonable costs.
If you're a flooring distributor, make sure you have enough space to accommodate the flooring you wish to import. Don't be hasty in finalizing your order!
2. Finding a Trusted Woven Vinyl Flooring Supplier.

There are three main channels via which you can source flooring from China. You may deal directly with a factory or manufacturer that produces and delivers products directly to you. You may strike up a contract with a trading company that resells factory products and provides additional services. Lastly, you can hire a sourcing agent to hunt down Chinese products for you at a price of 3 to 10% of the product cost. The type of source will affect your minimum order quantity, along with other factors.
Read our guide on how to locate a reliable woven vinyl flooring manufacturer in China. This mentions all the scams to be aware of and further tips to deal with only the best manufacturers.
3. Incoterms You Should Know
Before commencing with global buying and shipping in large orders, we recommend you to get acquainted with Incoterms (International Commerce Terms). Simply put, these are rules set by the International Chamber of Commerce (ICC), involving certain selling terms used globally. These are the terms agreed upon by both buyers and sellers during any international transactions.
The Incoterm you agree upon will determine whether you or your seller are legally subjected to certain costs and risks when your goods are in transit. There are several different Incoterms, but usually being familiar with the following four is enough for China imports:
EXW – Ex-Works or Ex-Warehouse.
Shipping under EXW makes it the supplier's responsibility only to get the goods ready for dispatch. From then on, the freight forwarder is responsible for receiving the assets and make sure they are cleared, loaded onto the cargo vessel, and delivered to their final destination.
FOB – Free on Board
With FOB, the supplier has to get your goods aboard the vessel. Once the goods are loaded, the supplier is no more responsible for them. The freight forwarder should handle them thereupon, until delivery.
CIF – Cost, Insurance, and Freight
When shipping under CIF, the seller loads the goods on the vessel, upon which the risk of any loss or damage passes, just like in FOB. Additionally, in CIF, the seller covers all freight costs until the goods arrive at your destination port. The seller also has to insure the goods to cover the risk of damage during carriage.

Which Incoterm to Go For?
While different Incoterms have various pros and cons, FOB and CIF are the most common ones used for importing goods from China. FOB can be especially convenient when your supplier is on good terms with the local transportation companies. However, it can be problematic if your supplier refuses to cooperate with your chosen shipping company. In FOB, you will also have control over the agents involved and can negotiate with them to lower the extra costs. Minimizing freight expenses this way can also lower your VAT burden.
While shipping under CIF may have an initial low cost (sellers tend to offer better prices with CIF), the agent handling your goods can charge you large amounts of extra fees upon their final arrival. Unless you know your supplier's selling practices, we recommend staying away from CIF.
We always recommend shipping under FOB and hiring a freight forwarder for low-risk shipment of your goods.
4. Shipping Methods
Sea is best practical option for woven vinyl flooring import.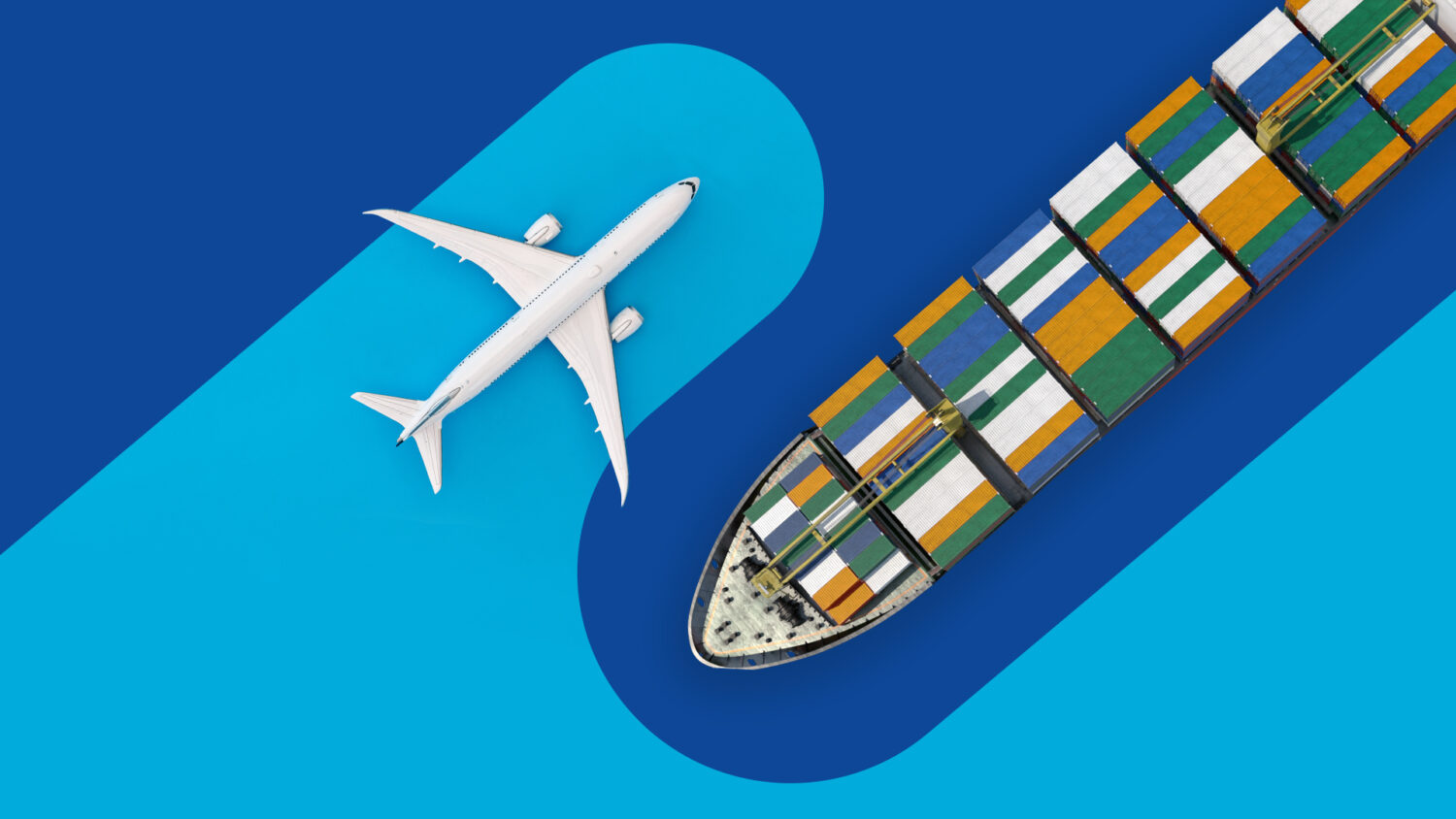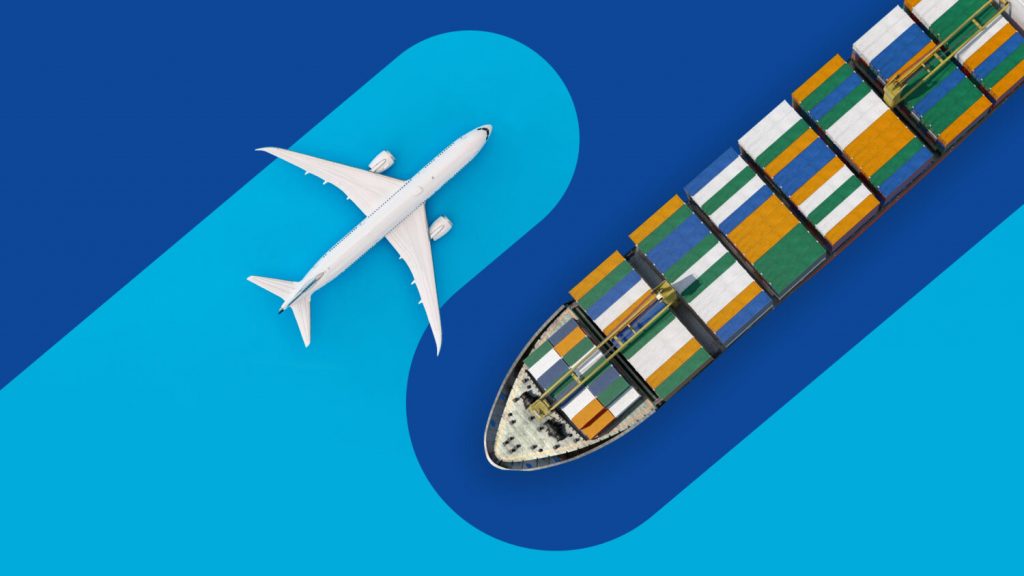 Sea Freight Services
They are cost-effective but take much longer. This is the most popular shipment method since you can import all kinds of products by sea. It can take 30 to 60 days on average, depending on your location. If you have enough time to wait for your goods, this can be ideal, especially for large orders of woven vinyl rolls and tiles.
You'll also have to get your products cleared from customs once they arrive, along with ensuring proper documentation. Find a way to get the shipment to your facility or warehouse when it reaches the port.
Airfreight Services
They usually take 5 to 10 days, but the cost is generally higher. They can only be cost-effective if your shipment is 100 kg or more. However, for very bulky items, sea freight may be the only practical option. This shipment mode also needs you to handle documentation and customs clearance once your goods arrive.
5. Shipping Costs
The shipping cost is determined by several factors like destination, origin, service, order weight, etc. As a general rule, the heavier the package and the larger its size, the more it costs to ship.
You will have several different combinations of services to choose from at various price points. For sea freight, you'll have to select either a Full Container Load (FCL) or Less Than a Container Load (LCL).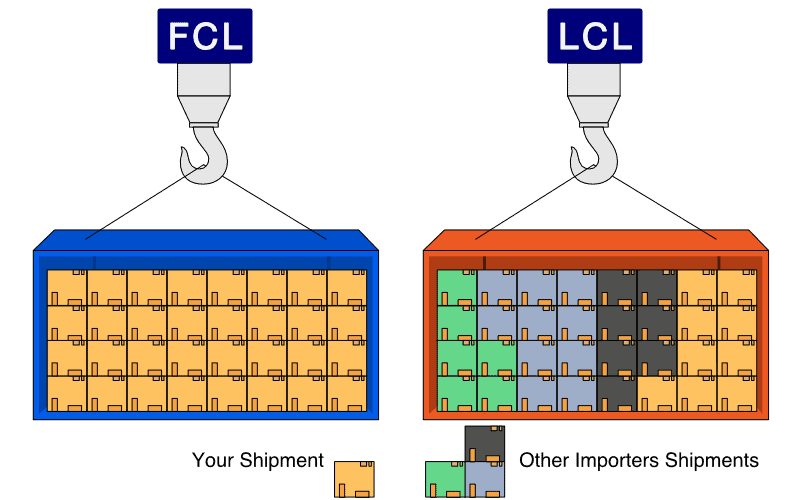 FCL or LCL?
If you need to guarantee safe and reliable shipping for your goods in a sealed container, we recommend FCL. There are two kinds of full containers – the 20-ft container having a 33 cubic meter capacity, and the 40-ft container with an internal capacity of 66 cubic meters.
LCL, on the other hand, involves booking only part of the container for your goods transport instead of reserving it fully. It can significantly slash down your shipping cost by loading your goods with those of other customers. We recommend LCL for orders up to 15 cubic meters, although it also depends on the port of departure.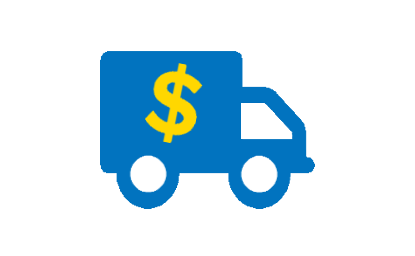 Don't make the mistake of assuming the price your supplier quotes to be the total expense. That is just the FOB price that covers the expenses up to the loading of your goods on the cargo ship. Even after shipping and arrival of your equipment, there will be some dues to clear, such as:
Unloading fees
Port charges
Docking charges
Cost of storage
Clearance charges
To make things simpler, you can avail of the services of a freight forwarding company. Ask them for a quote of door-to-door delivery, which is a lump sum of all sea freight-associated costs.
It's worth going through this entire process and opting for sea freight for imports from China. This is because even with the added charges, it is cost-effective as long as your shipment is big enough.
6. Taxes
There will be two kinds of taxes to pay when you import woven vinyl flooring from China:
Value Added Tax (VAT)
It is different for every country. Looking up your country's VAT rates is the first thing to do before any calculations. For instance, the UK has a 20% VAT rate as of now.
Once you get the VAT rate for your country, apply it to the sum of your total product price, your shipping fee, and your import duty.
Basically,
Payable VAT= VAT% x (amount paid to the supplier + shipping fee + import duty)
The Import Duty
Its applicable is different for various products. Use an online VAT calculator to get the exact rate for your equipment.
The import duty is usually between 2% and 5% for most products. However, this can sometimes vary greatly, with some having 10% or even more duty, and others having none applicable at all.
7. Can You Afford to Import?
You should now have a fair idea of all the costs associated with importing woven vinyl flooring from China. Before you go ahead with the import process, confirm whether your budget allows it.
Due to the high shipping charges associated with bulky equipment transport, it's more cost-effective if you place a large order in one go. However, this means that you'll need a large amount of cash to spend.
We also recommend running a cash flow forecast to ensure whether you have enough money to keep running your business once your working capital is tied up in the importing process. This is because you'll either be paying your supplier upfront or giving them some form of payment guarantee. This will make the money quoted by your supplier unavailable for investing in your business. Finances may get tighter if your shipment faces any delay.
It's always wise to consult a professional if you have any doubts about covering the costs of imported flooring. Talk to your bank manager or accountant and take their advice.
8. During the Shipping Period
Track your goods and get ready for their arrival once you've confirmed your order.
Keep an eye on your goods through the given tracking information to stay updated with their estimated delivery time. International shipping already takes time, and it can face delays as well. Some common reasons for delays in delivery include:
Failure of the manufacturer to keep your goods ready on time
Change in the schedule of the cargo ship that was bringing in your goods.
Customs may hold back your order.
In some cases, certain weekdays are dedicated to cargo shipment over specific routes. If your goods aren't loaded in time, even by a delay of one day, they'll get stuck for a week before beginning their journey.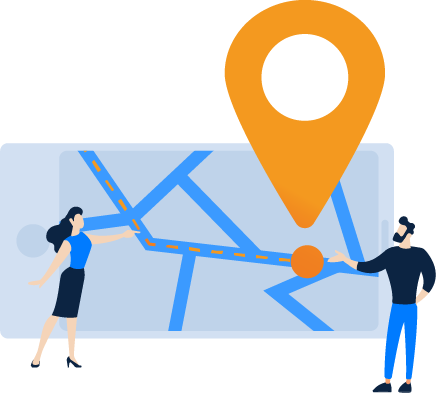 You also shouldn't expect your cargo to sail directly to you once the factory completes your order. It can take at least 1 to 2 days to transport your order to the port. Furthermore, your cargo will need to stay at the port for Customs Declaration for 1-2 days, at least.
During this waiting period, prepare to receive your goods by keeping all documents ready. Check your commercial invoice, landing bill, packing list, and other relevant freight paperwork.
9. Receiving Your Shipment
Once your cargo arrives, make sure your customs broker is ready to clear it through customs, and if applicable, quarantine. Once all dues are cleared, you're ready to place your equipment in your facility or store!
10. Useful Import Tips
Below are some additional expert-recommended tips to make your import process smoother:
Place an order for a sample product to test it out before ordering a large quantity.
Meet up with your supplier before dealing with them if you have the appropriate time and resources for a business trip.
Don't make payments to a bank account that has a different company name/country than that of your supplier.
If your Chinese supplier doesn't accept wire transfer, you should remain alert for scams. Wire transfer is usually the default payment mode when importing from China.
Don't go for the lowest priced products. Most suppliers offer more or less the same price for similar equipment types. A large difference in price may be due to very low-quality items or a bad reputation of the seller.
Be very clear about your product specifications and requirements to avoid misunderstandings.
11. Any Questions? Contact Us Now!
ECO Beauty offers a wide range of premium-quality woven vinyl flooring collections for worldwide delivery. Our market-competitive prices, premium quality and good design have made us the top choice for interior designer, wholesalers, architect and dealers globally.
[email protected],  or whats app: +86-198-8317-9548.